WEEKLY MAG UPDATE 22/01/19 – 29/01/19
January 23, 2019
January 23, 2019
There is plenty of material to cover in this weekly so lets dig in without further introduction to the topics we are going to cover.
NEW YEAR, NEW CHAIN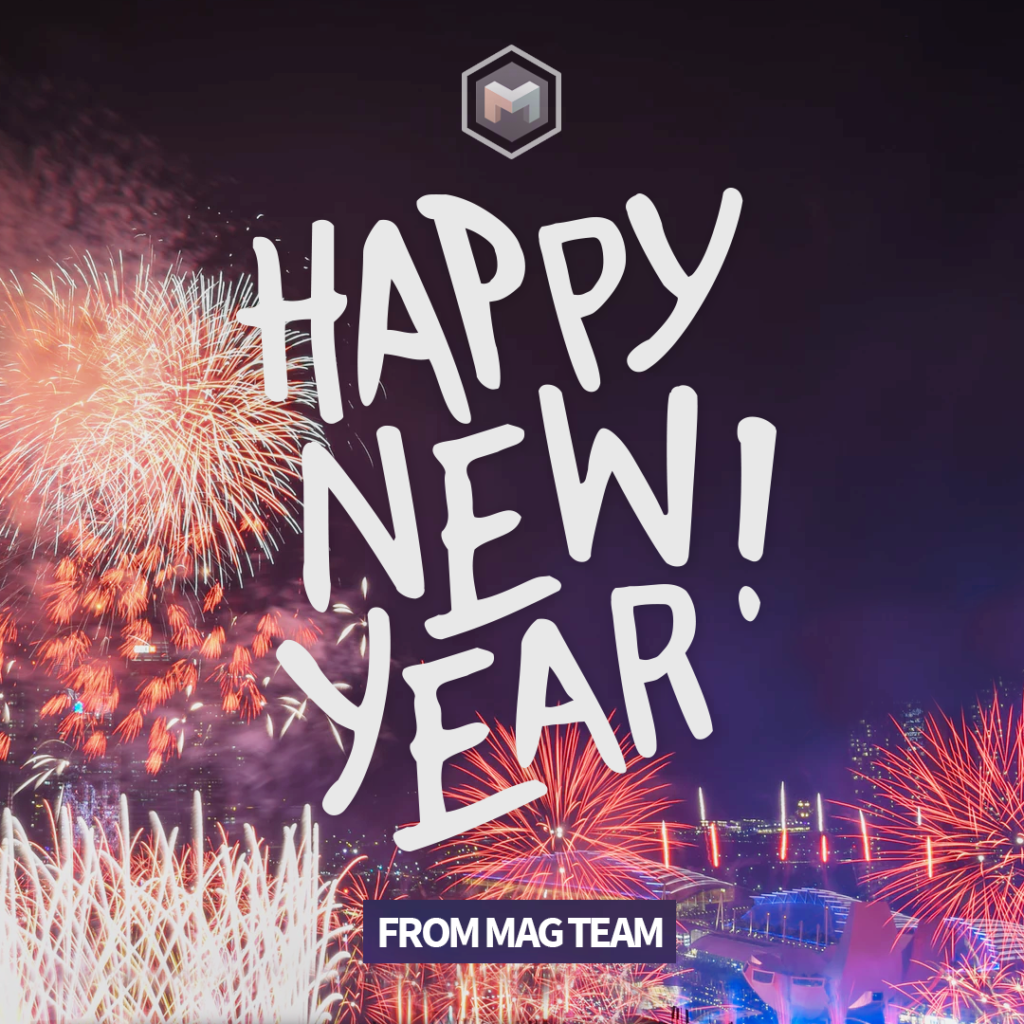 Our start have been busy with swap setup. We are re-imagining lot of processes inside the team and figuring out how we can lessen the gap between us and the community to bring more focus when it comes to exposing Magnetwork to the world. New chain has been running smoothly with 1000+ masternodes already up and running. We are ready to take on the 2019!
During the Christmas season we did a little donation of 100+ usd to the Water fund –  https://thewaterproject.org/ and it was not even close what we did donate last year (https://bitcointalk.org/index.php?topic=2402932.msg26878229#msg26878229), but we will continue to honor the tradition we started in 2017 and help the ones in need during the holiday season!
2018 donation tx –
https://etherscan.io/tx/0x75d0ccfdcb9ff79e5fb967c8b8915758a7469c64b8e3a9bce653e7245e4cc098
Our best wishes to everyone for the coming year and we are deeply thankful for every last one of you who has been with us during this eventful year of 2018!
EXCHANGES AFTER SWAP
During the swap process we had to de-list from Crypto-Bridge, Crex24 and BiteBTC exchanges.
With Crypto-Bridge and Crex24 the story was same – they were not up to discuss the asset upgrade fee even though we had very little volume on both. We originally listed on Crex24, when they approached us in 2017. They were starting out and we helped them by paying 4 times their asked listing fee. Now when we were in a tight situation, they decided to ignore this fact and de-listed us when we tried to negotiate over lowering the fee. This kind of mindset is not usually associated with long-lasting projects so we are happy to move on. BiteBTC was removed from exchanges list due low volume and continuing scam accusations.


Few weeks ago Cryptopia went into maintenance mode and it did not take too long before hacking was announced. All the assets and wallets have been stopped and local NZ cyber police forces are involved . Police press release – https://www.police.govt.nz/news/release/update-investigation-involving-cryptocurrency-company . Unofficial sources have reported 3-16 million usd worth of losses, but official numbers are still to come, so lets keep from speculating.
Many unofficially reported stolen currencies have been ETH related tokens so it is very unlikely any of the MAG kept on exchange was taken due our small marketcap, but it is still unknown when the exchange will be re-opened for users. Latest news about the situation – http://www.police.govt.nz/news/release/police-making-progress-crypto-currency-investigation
SWAP IN NUMBERS
In automatic swap that took place on two of our biggest exchanges ( coinexchange.io and cryptopia.co.nz ) total of 25,241,492.62405294 MAG was swapped.
cryptopia.co.nz swap – 23,048,661.32874578 MAG
TX ID – http://95.216.209.225/tx/1faa3b36ac137ac693167297cbca50b50566a3a0509e429699c681e536f44050
TX ID – http://95.216.209.225/tx/7bfdcd0740dbee4c3c91cac28b7fdda9c5f122e58a4d6dbaa0ad07e1051aecaa
coinexchange.io swap – 2,192,831.29530716 MAG
TX ID – http://95.216.209.225/tx/11020fff1b9a541877826ed1b42684e40a7407e014c004e09142944ee4657041
Total number of 26,172,881.15318522 MAGs  have been currently swapped in late swap process.
Still left to swap – 5,939,726 MAG
MAG TODAY
In the last talks it has become obvious that we need to involve community more in the chain development/governance processes to cover more ground. in the near future we will have a Gitter channel where we will be discussing everyday challenges that come up in maintaining the MAG chain and build a community for developers/users who have more hands-on approach!
Few days ago it was suggested by the community to have a Voice Call meeting on the Discord so we have set up the channel #community-team for this. Meeting will happen soon so join the #community-team channel on our official Discord to be notified about the event taking place later this week. We are also figuring out a way how to involve community in raising the exchange listing fees, so we can progress much faster as a group and keep listing MAG on new exchanges for exposure.
Currently our developing focus is on building the MAG marketplace from ground up.
This month, we are working tirelessly as we are opening the marketplace allowing merchants to list and sell their digital goods and receive payments (in any currency provided there is liquidity) directly in their wallets. Find out about FREE XLM for MAG users and more here – https://magnetwork.io/magnet-on-mobile-and-free-xlm-for-mag-users/
MAG marketplace will be for digital items only. Any user who has enough will or skills to create something, can turn their creation into value – MAGs.
CLOSED SWAP PERIOD REWARDS
We collected around 1,8 million MAG during the closed swap period in staking and masternode rewards. and exactly 1,837,843 MAG have been collected to date. We have started the airdrops and have given away 62900 MAG in twitter campaigns to bring exposure for the chain. We have set up a Discord channel (#afterswapvote) for voting on the percentage ratio between the MAGs we airdrop or keep for the network. We keep it open for few weeks, so be sure to check in our Discord and cast your vote!
LATE SWAP UPDATE AND OLD CHAIN SUPPORT STOP
We have closed the swap channel on Discord and started to give notice about stopping the support for the old chain in about 2 months. It will happen on 03.03.2019 and all funds on old chain will be locked. We will keep the swap coins on the new chain available and run the old chain if someone shows up with a significant amount of MAG or we decide to process all the late swap requests that we will still keep taking through the late swap tool ( www.magnetwork.io/lateswap ) after dropping the support for the old chain. With the number of MAGs currenty swapped, there is a chance we will never process any further requests after 03.03.2019 so late swap now!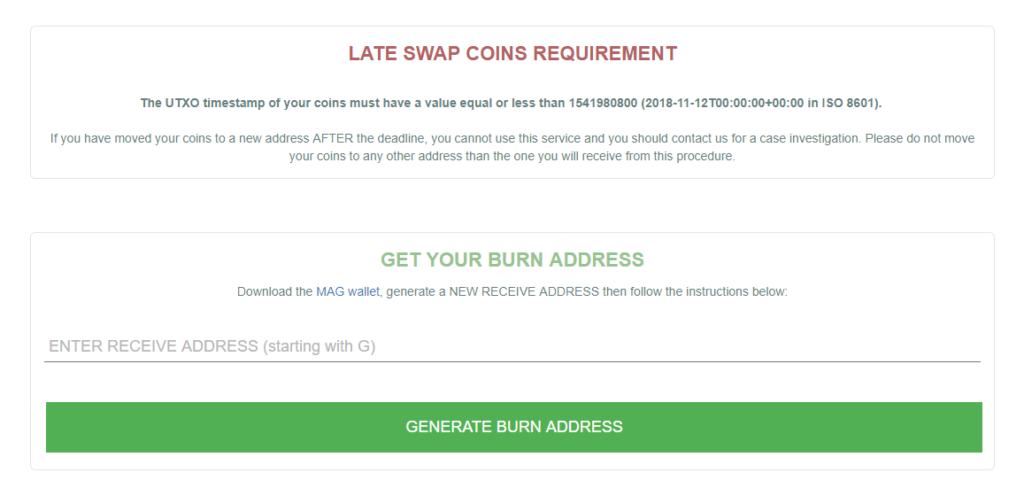 Make sure You follow us on any of our social channels to stay updated!
Twitter,Discord, Reddit, Telegram
Recent Posts



Categories