WEEKLY MAG UPDATE 09/02/19
February 9, 2019
February 9, 2019
First quick reminder that next MAG community voice call is set to happen on Feb 9, 2019 @ 10AM EST. Feel free to participate and tune in on our Discord channel.
MAG TODAY
Last week were were added to https://xbts.io/ decentralized exchange and currently we are in the talks for few more listing. More about on this in the coming weeks. There have been rumors about Cryptopia planning to open up to users soon, but at the time of hearing about it we did not find any official new to back up to this story.
COMMUNITY TWITTER
https://twitter.com/magnetc0mmunity/
After discussions in the Discord #community-team channel, we have decided to delegate the airdrop campaign running process to the community. Official dev team will be responsible for carrying out the transactions while the campaigns are run by community. Make sure to follow MAG Community Twitter for information about our chain, updates and more!
CLOSED SWAP PERIOD REWARDS


We collected around 1,8 million MAG during the closed swap period in staking and masternode rewards and exactly 1,837,843 MAG have been collected. We did set up a Discord channel (#afterswapvote) for voting on the percentage ratio between the MAGs we airdrop or keep for the network. We have closed the voting with a result that 20% of the collected rewards will be airdropped and 80% will be kept for the network for future budget.
LATE SWAP
We have closed the swap channel on Discord and started to give notice about stopping the support for the old chain in about 2 months. It will happen on 03.03.2019 and all funds on old chain will be locked. We will keep the swap coins on the new chain available and run the old chain if someone shows up with a significant amount of MAG or we decide to process all the late swap requests that we will still keep taking through the late swap tool (www.magnetwork.io/lateswap) after dropping the support for the old chain. With the number of MAGs currenty swapped, there is a chance we will never process any further requests after 03.03.2019 so LATE SWAP TODAY!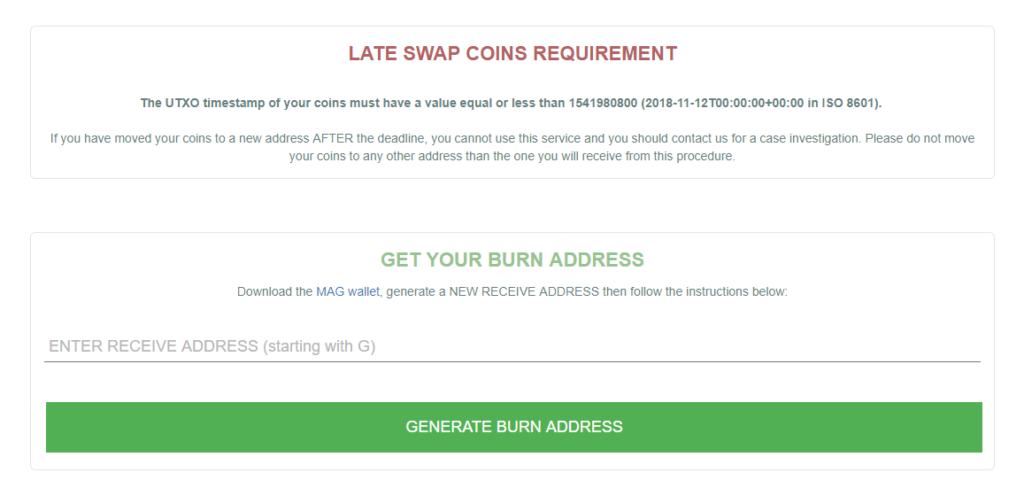 Make sure You follow us on any of our social channels to stay updated!
Twitter,Discord, Reddit, Telegram
Recent Posts



Categories