MAG UPDATE SEPTEMBER 2019
September 4, 2019
September 4, 2019
Last week was successful with magnet.market front-end getting finished for the first draft. After i did first version of marketplace front on html/css about 2 months ago, i decided to switch it up and go with React framework. It renders fast, is stable, has been gaining popularity with developers over last 5 years and is used by big companies so when i was looking for something new, React started to make sense as an option. If you want to setup the front-end locally and take a look or keep an eye on the repository for newest changes then you can find it here – https://github.com/rolandmask/magnetmarket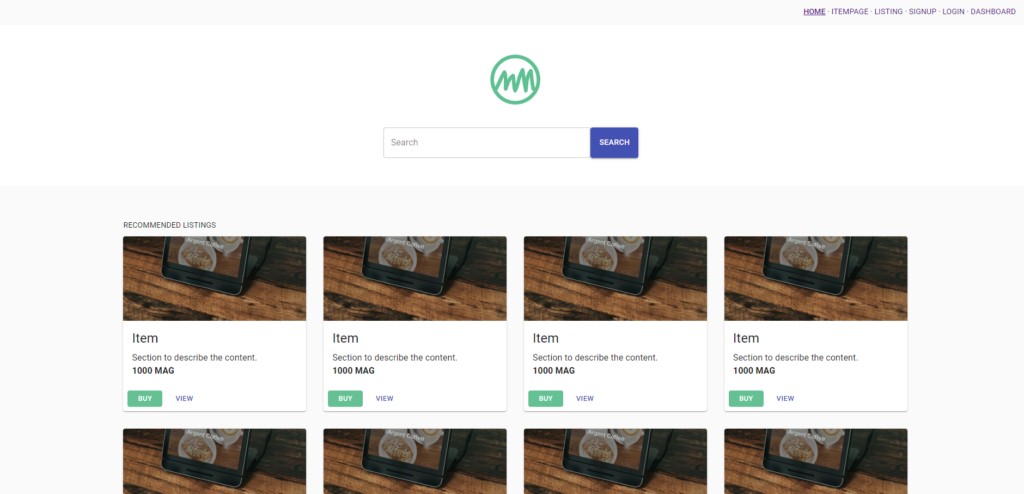 Currently i am busy with learning about the back-end setup and this means i probably wont be updating front-end repository before i start to connect the two. Hopefully i can work through it fast enough to record a first demo video in coming weeks. After that comes lot of testing, fixing and focused work on security. Currently my personal main goal is to get the marketplace finished, then released as fast as possible to start collecting feedback and making the user experience best we can offer.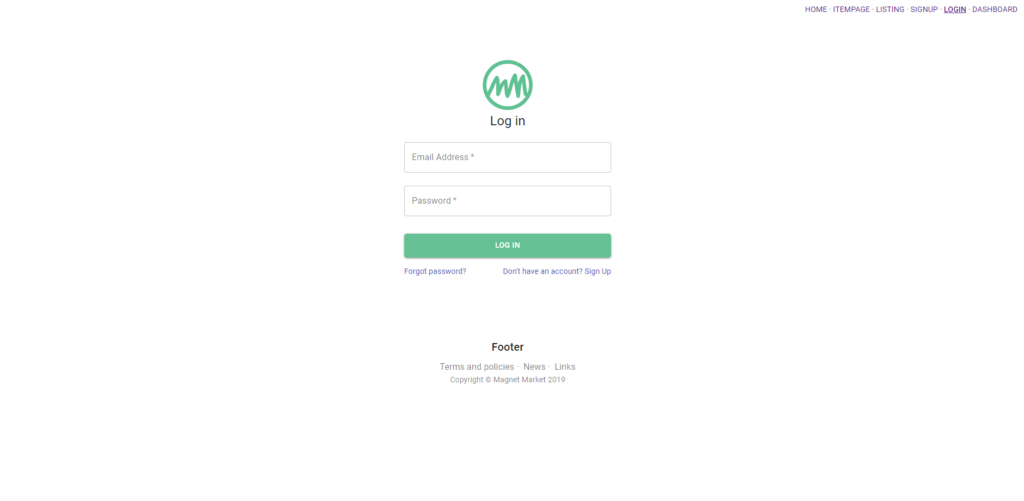 When development part is done, next stop will be finding users and getting our service recognized by bigger digital sellers of any kind. That is a big topic to get into when the time comes. Community can join in to put out ideas for the better reach and we should start with brainstorming as soon as the marketplace testing starts. In current situation it is hard to predict development completion time, because this is a first time for me to build a marketplace from scratch, but i am doing my best with minimal resources to get the MVP out as soon as possible.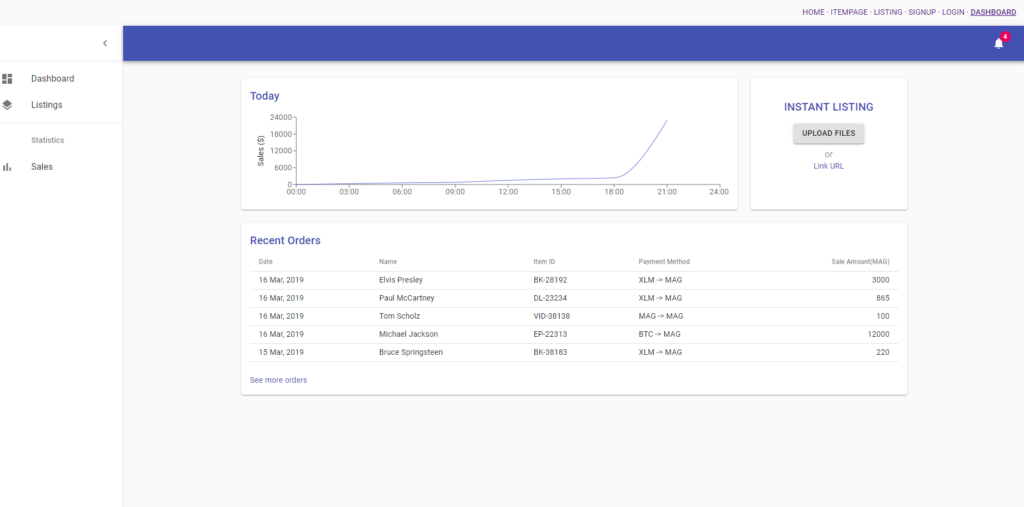 Many times i have been asked about it so will make it clear once more that marketplace will be for regular users and businesses both. For example if you are starting out as digital artist, our marketplace can provide you with tools to list your art for selling without any KYC. When one of your listings sells, you receive the payment straight to your wallet and no middleman is there to take a cut. You are free to use your earnings instantly however you choose. For already existing online businesses selling digital wares, marketplace acts as an extension for their business and opportunity to approach a new growing market.
This week we did look into MAG core updates to have a new wallet release. We found that Pivx team is close to release Pivx 4.0 with major changes and we will wait for them to finish. Until then we are estimating the work needed on our part and going through fixes they already have done to see if there are any breaking changes that are not compatible with our chain. Pivx 4.0 should be in by the end of the month. With new wallet release MAG will have a new logo in place too that is more in tune with trends and modern standards.
Lastly i wanted to sincerely thank everybody who has been with MAG on our journey and specially Frederic for all his efforts to push the chain forward! I am deeply grateful for all You have done, all the knowledge shared and sacrifices made!
Make sure You follow MAG on any of our social channels to stay updated!
Twitter,Discord, Reddit, Telegram
Recent Posts



Categories