MAG goes Stellar – SWAP UPDATE 1
October 20, 2019
October 20, 2019
The swap from PIVX-based MAG chain (The Old Chain hereafter) to Stellar-based chain is ongoing.
So far 12 million MAG have been transferred which make roughly 25% of all the supply – https://stellar.expert/explorer/public/asset/MAG-GAACROE4I6LRXKDKAJ4PKGQHRAU43ZDKRBBSNCVYW5TXBP4RAWO62JAH
If you missed the initial swap announcement then this is a good moment to read it before going further with this article.
To make it fair to all MAG holders, we have decided to disable masternodes and staking rewards on the old chain. However, we will ensure that the old chain continues to run in order to allow MAG locked on Cryptopia (the New-Zealand based company is undergoing liquidation) to participate in the swap upon release of coins (note that the Cryptopia timeframe is out of our control).
In order to proceed the following actions will be taken:
The old MAG chain will be forked at a specific block number.
The block number will be voted by the community with a target between 1-4 weeks.
The fork will reduce staking rewards to 1 sat and disable masternode rewards on the old chain.
The MAG anchor on stellar will adopt the fork version.
For MAG users, this means that they will need to use the forked version of the wallet to swap tokens after the block number has been reached. The old wallet will be incompatible with the MAG anchor on Stellar. We encourage users to swap all MAG coins before the fork to prevent unnecessary syncing and confusion.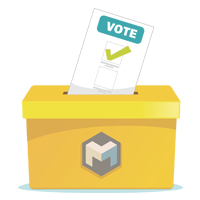 Now we need to decide all together how long the window should be before the fork.
We are suggesting a timeframe between 1 week to 4 weeks.
Visit our Discord #fork_voting_3 channel to cast your vote before 27th of October 2019!
At the same time with the swap, we will introduce increased staking on MAG Stellar anchor to incentivize early swappers. More on the staking raise in coming updates, stay tuned!
Make sure You follow us on any of our social channels to stay updated!
Twitter,Discord, Reddit, Telegram
Recent Posts



Categories