Frequently Asked Questions
Wallet
In 2019 MAG swapped from native Masternode coin to a staking token on Stellar network. Swap wallet is available for users who missed the initial swap period and they can use it to swap their MAG anytime later. Read more about the swap here – https://magnetwork.io/mag-goes-stellar/
MAG token
We are still in the process to decide what is the final staking amount for MAG token on Stellar network is. Right now staking happens as follows – old chain produced 5 MAG per block (3 masternodes, 2 staking) with 1440 blocks per day (7,200‬ every day). So, at 65% of total supply, MAG stake holders on Stellar should be getting 4,680 MAG per day.
Our total supply is open ended. Approximated circulating coin supply will be around 50-60 million MAG.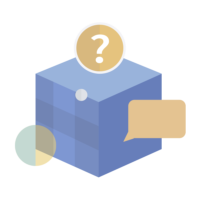 Need attention and fast support?
You can join our live Discord channel and ask help from designated Support members or post your problem to #general and get answers from community who is there for you 24/7.
JOIN