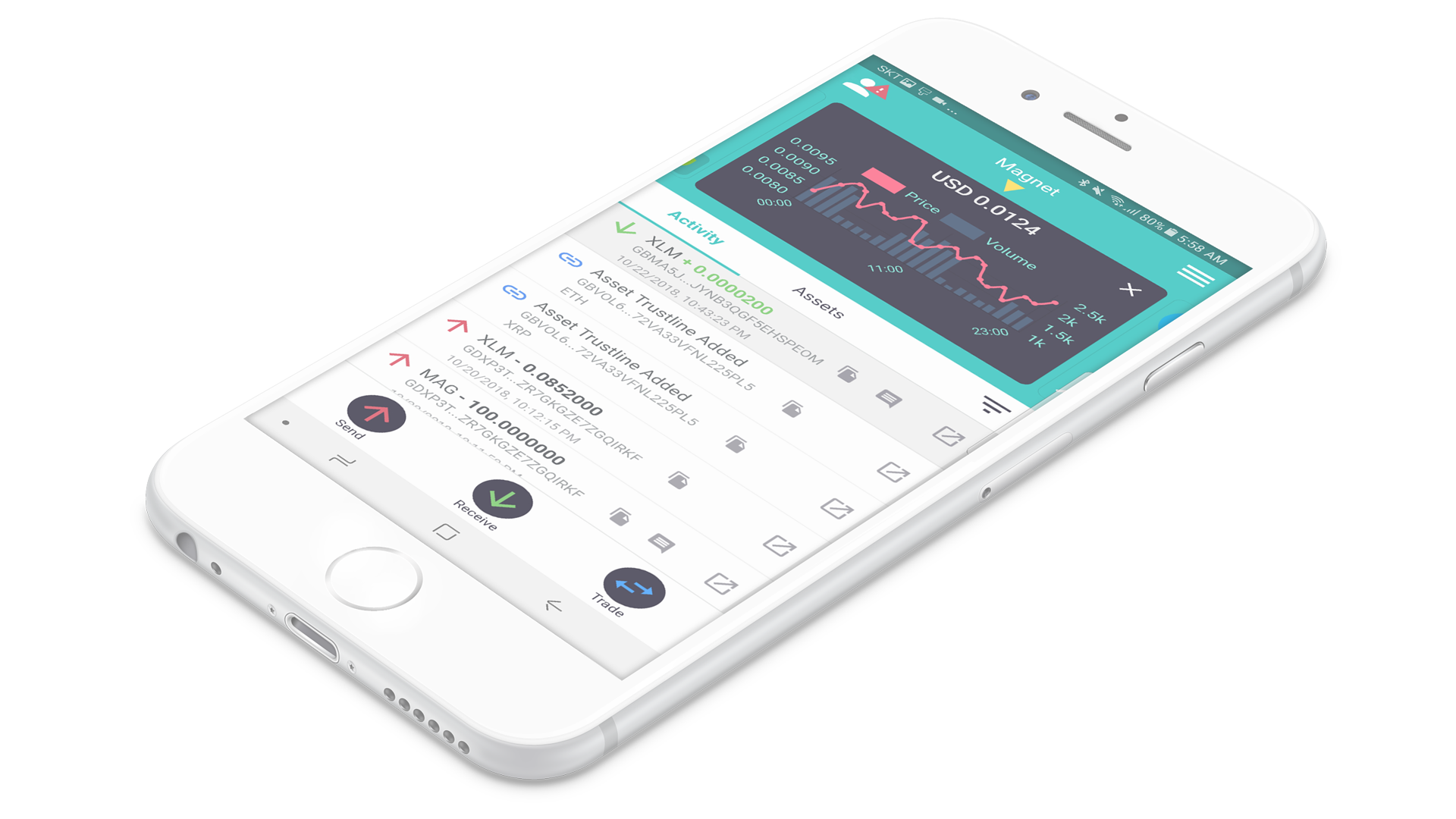 Automatic staking enabled for all MAG holders.
Whether you use Litemint web app, download the mobile or PC client, your account keys always stay with you.
All transactions and operations are signed on your end.
You are always in control of your assets.
Magnet digital marketplace is a service powered by the MAG token on Stellar.
MAGNET.MARKET
As a merchant you benefit from direct P2P payments, escrow, multi-signatures and more. Create and sell with us!
EXCHANGES
MAG is available to trade on