Magnet is a cryptocurrency based upon the core ideas of transparency, accessibility, equality and fairness.
Growing through sustained development, we strongly focus on community. Our network has been built to harness the full power of blockchain technology and drive forward with new, innovative ideas which fully explore the opportunity blockchain presents.
We are e-commerce oriented. Allowing you to accept direct, wallet-to-wallet payments online, Magnet Merchant Tools is designed to provide the least possible amount of friction for users and merchants. It is our answer to the traditional payment setbacks that have stunted e-commerce growth.
We aim to engage users and investors with a full suite of strong progressive and advanced features. We are also highly committed to operating a robust and stable network and providing strong support through user-friendly documentation and social engagement.
Learn more
Magnet [MAG]
POS + Masternodes Network
Block Time: 60 Seconds
Difficulty Retargeting: Every Block
Total Supply: Ongoing / 60 million maturing by year 2028
Premine: 250 000 MAG for Network Nodes
Masternode Collateral: 10 000 MAG
POS Rewards: For a detailed breakdown and 121 months projection visit this link.
Minimum Staking Age: 60 min
POS Algo: X11
BITCOINTALK THREAD
COINMARKETCAP

Use the links below to download the Magnet wallet for your operating system, or check Github for the wallet's source code.
Windows 32bit
Windows 64bit
Linux
Mac OS
Mac OS High Sierra
Android
Raspberry Pi
Please make sure to always run the latest version. Current release: 1.0.0
Github Source
Wallet Bootstrap file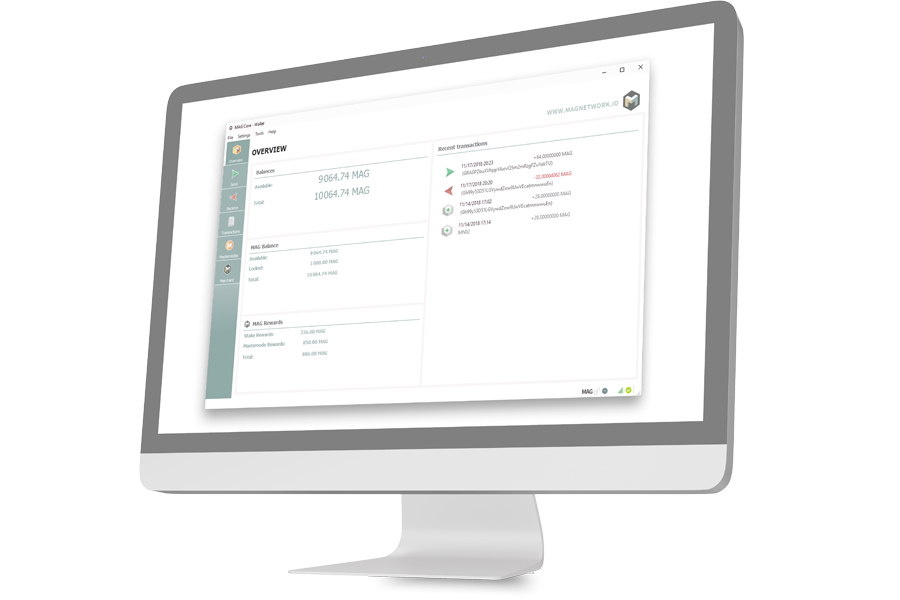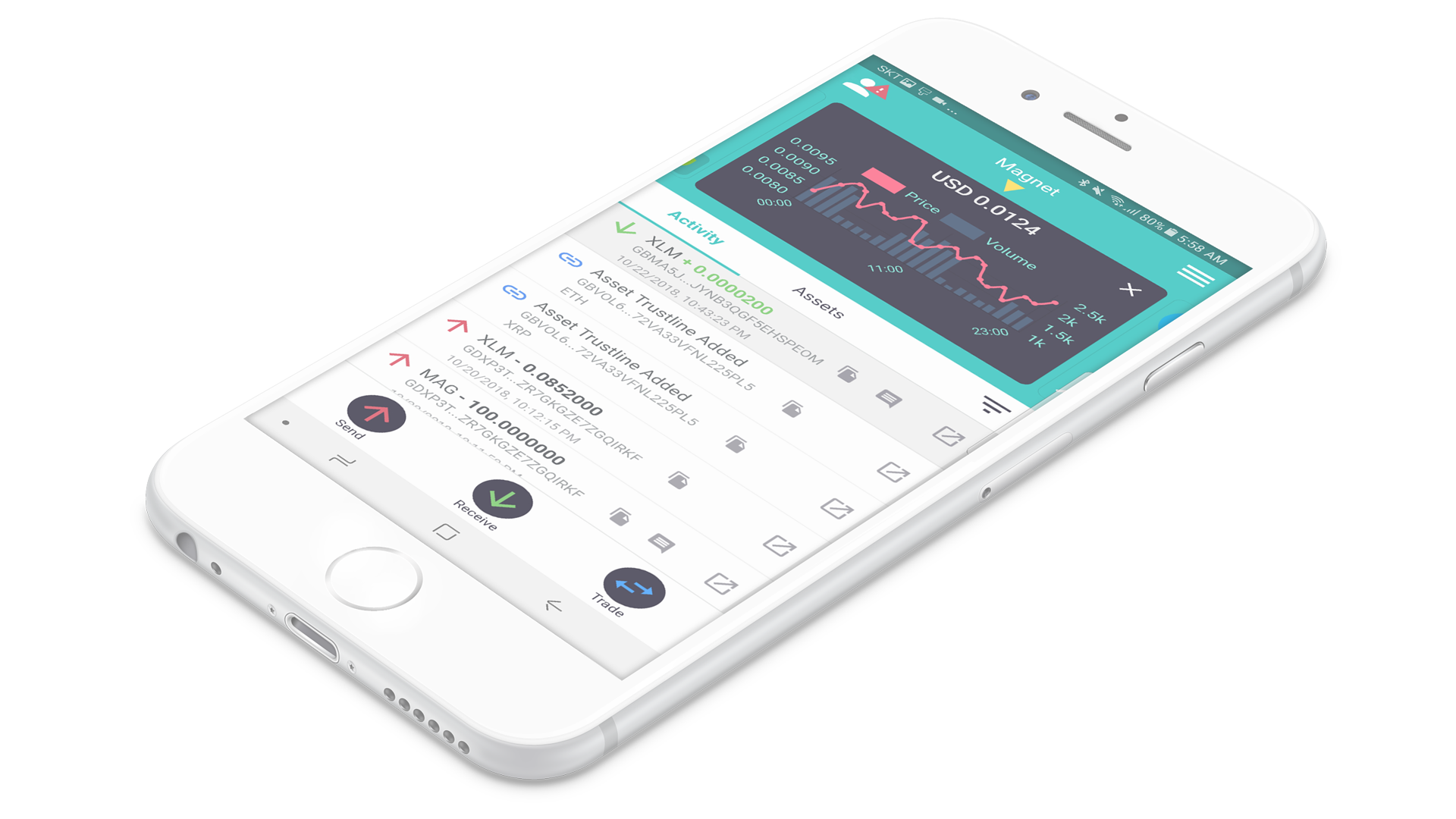 Whether you use the web app or download the mobile and PC client, your account keys always stay with you. All transactions and operations are signed on your end. You are always in control of your assets.
Web/mobile support

Full control over your assets

Decentralization driven development
Learn more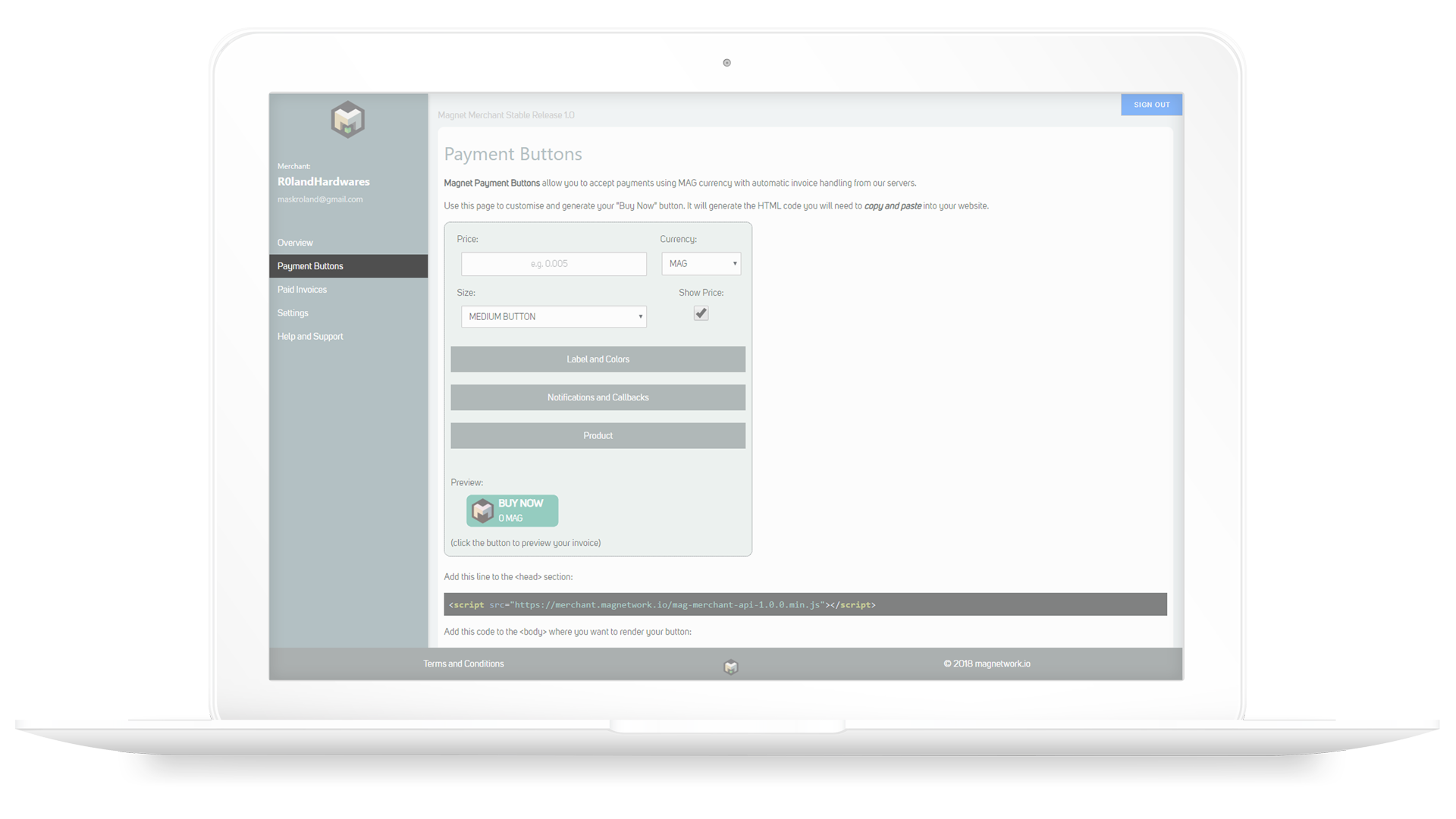 Start accepting online payments today!
MAGNET MERCHANT TOOLS
Setup process is fast, easy, and secure. Integrating Magnet payment buttons is frustration-free and allows for seamless product delivery directly within your checkout flow. Using our custom button generator or Woocommerce plugin, you're only a few clicks away from integrating MAG payments into your website!
EXCHANGES
MAG is listed and available to trade on